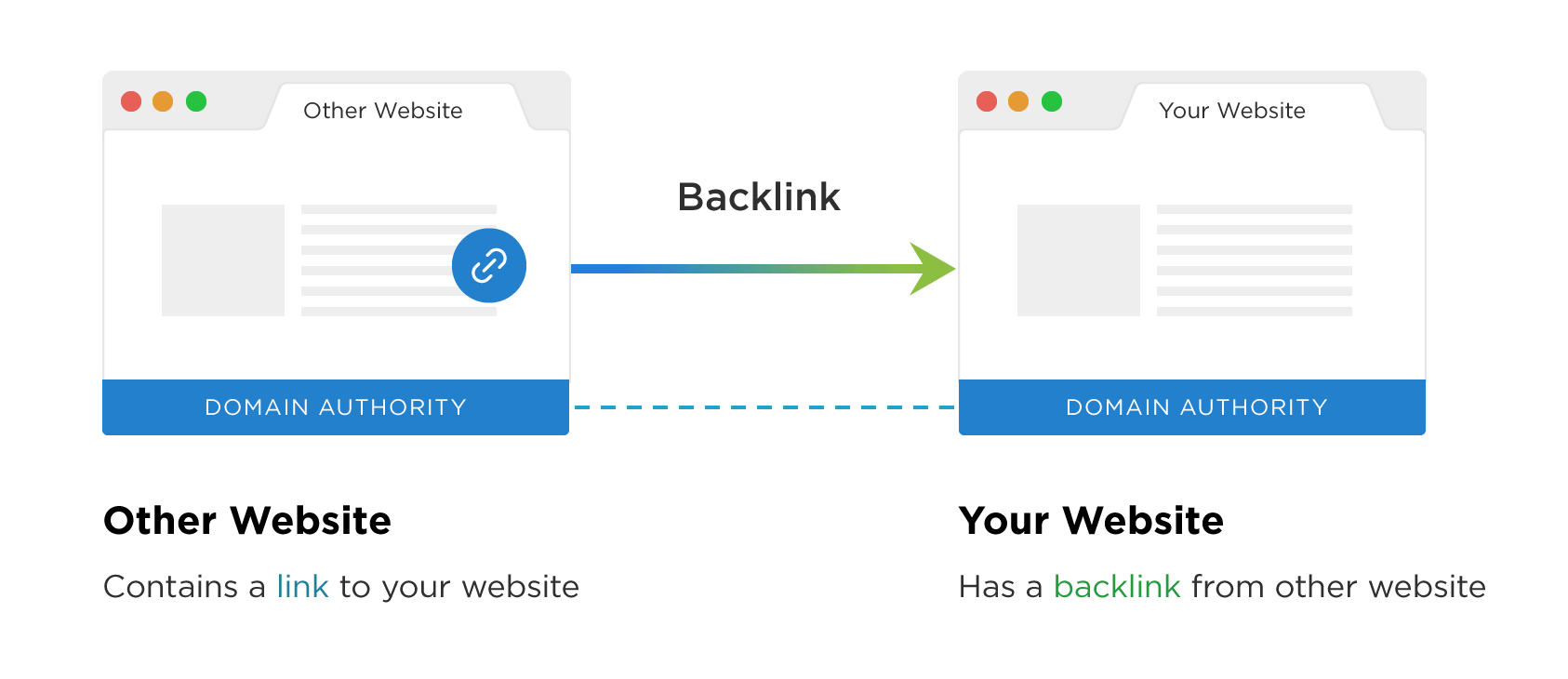 Free in High Quality Backlinks How to maintain: You want organic traffic via Google all on my blog, so for us, this post arrived and brought me up in Google's search ranking post at all to tell it does not even need How important role do backlinks play?
Till some time ago you used to use forum submission, directory submission, blog commenting, and web 2.0 to create backlinks for your blog, which also worked your posts also got ranked on Google but Google also always used its algorithm. Keeps updating them, making them smart and when Google's spiders crawl to rank the website, they found that most of the websites that are ranking at the top in Google are websites or blogs whose content is Not so good but they have created so many backlinks due to which they are coming on top.
Now Google always tries that whatever user searches for some query on Google, if he asks any of his questions, then the user gets the exact answer, only then the value of Google will remain, but all these websites have good content or are user friendly. Did not put but backlinks were made a lot, so they were ranked at the top of Google.
Now to solve this problem, Google made changes in its algorithm, they made two important updates panda and penguin, after which now whatever website or blog has got backlinks created through forum submission, directory submission, or web 2.0 first. So he will not get the ranking and then he will also be given a penalty.
This means that Google has clearly given this message that if you do not have content according to the user, then you can create any number of backlinks in any way, and you cannot rank at the top of Google.
But this does not mean at all that Backlink has no importance anymore, it is not like that at all. A backlink is still a very important part of SEO. Even today, if you want to rank your post on any competition keyword, then you will have to create a lot of high-quality backlinks, only then you will be able to rank at the top position of Google. And the competition on any high-volume keyword is also high, so you can understand how important it becomes to create backlinks along with this, the more high-quality backlinks you make on your blog, the more your domain authority. It increases more and you go on to become a valuable blog or website on Google.
Now the question comes of how to make a High-Quality Backlink? What can be the ways by which we can also make absolutely high-quality backlinks so our blog or website does not get any penalty?
So now I will tell you 10 such best ways by which you will get absolutely high-quality backlinks for your blog and that too without any penalty.
But before telling these methods, I want to tell you some things which you must keep in mind while creating backlinks.
Keep these things in mind while creating a backlink
Whenever you give a link or post a link to your blog or website, on whichever website it is similar to the topic of your website or blog, then only you will be able to get a high-quality backlink. For example, suppose your website or blog is related to tech, then you have to try to make backlinks from blogs related to tech topics.
Whenever you create a backlink, make it only from a website or blog with a high-domain authority, because this is what Google sees, how much value the website or blog you have got the backlink from.
When you give a link to your post on any other website or blog, then you have to keep in mind that the anchor text through which you are getting the link is similar to the keyword of your post. It is also very important if you have a high-quality backlink so make |
Never pay attention to the number of backlinks while making backlinks, but focus on making high-quality backlinks. Meaning always focusing on making do-follow backlinks. The ratio of do-follow and no-follow backlinks on your blog should be 70 to 30.
Do not be in a hurry to create backlinks because it is a very sensitive part of SEO if you got a backlink from a website that is not at all according to Google's guidelines, then delete your entire website from Google's list. This can be done so that your website does not have any value. So always be careful in creating backlinks.
How to Create a High-Quality Backlink?
Link Roundup
Link Roundup is a great way to build high-quality backlinks. There you basically your topic to related blogs to Google to search to get and their email of by telling you to have them this blog post which is to the same topic of related posts you have written is that the very same high-quality content is What's your link you can do.

For example –
You have written an in-depth post on the topic "What is SEO". Now you on Google "What is the keyword" which is related to the seo topic itself. Your search for such a post and then on whichever top blog would have written an article related to the keyword, you can tell them through email that you have written a fresh and in-depth article related to SEO if it links to your post in your keyword article. If you add, then their user experience will become much better. And the backlink you get in this way is of very high quality.
Broken Link
A broken link is an all-time favorite way to create high-quality backlinks. In this, you find the links of those pages on the blog related to your industry, on which there is no post for some reason, that page is completely blank. You can search such a page with the help of the Broken link checker tool. And then by mail to all those blogs, you can tell them that while searching you found that there is no post on this particular page of yours so your User Experience is not going that good, so can you share this article of mine on this page. can add on This is the way of making a broken link backlink.
Guest Posting
About guest posting, almost all bloggers know that this is an evergreen way to create high-quality backlinks, in this your blog with high domain authority related to the topic of your blog, which allows guest posting on their blog for them. You write a post and then in the middle of that post they can give you a link. But in this, you have to keep in mind that the blog for which you are writing the post is related to the industry of your blog, and the anchor text on which you are being linked should match with your keywords. And always choose the blog with high domain authority for guest posting.
Podcast
The podcast has become very popular now. In Podcast, you present your content through audio. The content you write through posts or create through video on youtube, in the same way, you can go to the podcast website and tell your content to people through audio.

To podcast, you get many websites where you can tell content through audio and you can also add a link to your post there so that you get traffic as well as a high-quality backlink.
Infographic
In today's time, when people do not have time to read text content, then you can show the content in an image or design by presenting it in an attractive way, this is called Infographic.

You can find a lot of free and paid infographic websites on Google, where you can submit your infographic, as well as add a link to your post there, which gives you a high-quality backlink.
Quora and another question forum
On Google, you will find many such questions, and answers related to websites where people ask questions, many people also answer them like Quora, Google Question Hub, etc. On this type of website, if you register regularly and remain active and genuinely answer the questions of topics related to your blog people and you can also add a link to your post in the middle of it. Not only does your relationship with the user improve, but you also get a free backlink.
Blog Commenting
Now you must be thinking that at the beginning of this post I had forbidden you to create a backlink through blog commenting, yes of course I had forbidden this method, but if you only try to create a do-follow backlink. So Google thinks that it is not spamming, so by commenting on the top blog posts related to your blog, you can also create some no-follow backlinks so that the balance remains.

But keep in mind that you should not just add the link of your post in the comment, but ask your thoughts related to that post or any genuine question and then add the link of your post.
Influence
An influencer is a great way to make high-quality backlinks as well as to make your blog famous in a very short time, you connect with Top Bloggers related to the topic of your blog and tell them about your blog as well as tell them that They should also mention about your blog in their video or post and if possible give you a link. This not only gives you a high-quality backlink but can also get a lot of traffic.

Or you can write a post about Top Bloggers related to the topic of your blog and you can also add a link to their blog there so that they get a backlink from you and then you can tell them by mail. It is written about him, can he give you a backlink to his blog.
Quality content
If you want to be successful in blogging then it is very important to have the best of the content and if your content is simply understood by the people in full depth and easily understood then Google itself gives you the top rank due to which a lot of people Bloggers themselves add you to their posts. That's why always write posts for the user, not to be ranked on Google. Because Google itself also tries to make the user's experience better.
Get Backlinks as a source
Google on you a lot of websites where you can write posts as a source from which high-quality backlinks can get | Like there are many blogs with news which allow writing posts and then there they add you through as an author or source where you can give a link to your blog.